From the street.
29/06/2018
Challenged with Skale Developments' triangular site, which included a dramatic full-storey elevation change, Quadrangle architects conceived of an idiosyncratic tiered and twisted form that alters the geometry of the suites and terraces. Remarkably, residents on the upper levels will be able to see the shared green roofs, as they're spread across multiple floors, rather than limited to the top of the building.
RECENT POSTS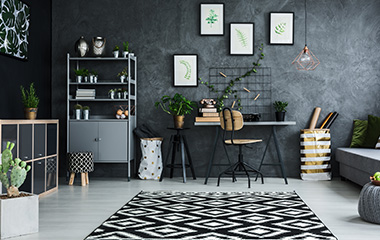 The Scandinavian trend that's sweeping the design world.
Grey provides neutral, monochromatic appeal, but without the starkness that goes along with say, black or white.
READ MORE