Creative design made for hip, niche market
27/10/2018
Andrew Kelly has travelled the world, but his heart - and home - belong to Toronto's Queen Street West.
Kelly, 33, is co-founder of Secret Walls a global "Fight Club" of the art scene as the world's largest black-and-white live-illustration event, and works with emerging street artists in 42 cities, including Toronto.
"I love the Queen West-Ossington area so much. I'm helping on the mural front and have helped curate street art and to guide artists," Kelly says. " Art is important to me - and what we can do in the community to elevate it."
Four years ago, after exploring various city neighbourhoods, he moved to a condo on Queen West.
"There's a creative buzz that's happening and I'm part of the fabric of that." He plans to move again - this time to a new, two bedroom condo across the street from his current residence. Kelly has bought a unit at 1181 Queen West, an architecturally unique building designed by Quadrangle Architects for Skale Developments at the corner of Queen and Sudbury Sts. The development is tentatively slated for occupancy in 2021.
RECENT POSTS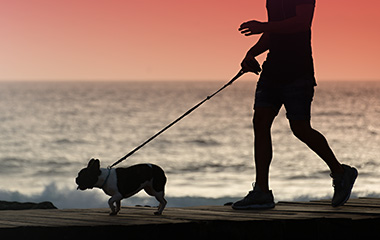 The best spots to take Spot for a walk.
Toronto is a perennially dog-friendly city. Whether east, west, or central, you have a slew of lush green and grassy options...
READ MORE