The most wonderful time of the year

(to decorate).
18/10/2017
On gradually incorporating holiday décor.
We all feel more festive as soon as the weather starts to get cooler. Who among us has not wanted to break out the holiday décor the second you've said goodbye to your last trick-or-treater? Never fear, there are ways to elegantly embrace that holiday feeling without resorting to tinsel and tackiness. By gradually adding seasonal décor to your home, you can bypass (some of) the pressure from the retail world and create your own cozy winter wonderland vibes on your own time.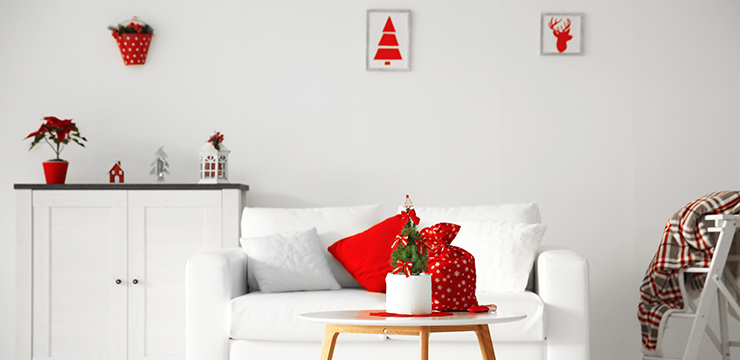 You can start simply enough, by introducing some warming seasonal beverages in the evening, like mulled wine or cider. Just the aromas alone will go a long way to setting the right tone.
Next, begin decorating with natural elements, like ivy or pine cones, and gradually layering other décor elements like ribbons, banners or lights overtop. To keep lighting low key, you can always opt for a single colour, but we certainly won't complain if rainbow is how you roll.
Set out some glass jars of candy for casual nibbling, like red and green M&Ms, or anything else that makes you feel especially festive.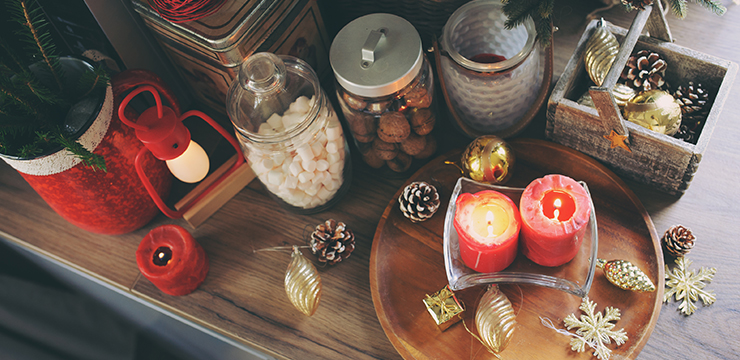 And of course, the tree – whether tiny or tall, whatever your tradition, a nice way to curb holiday stress is to wrap gifts early and place them under the tree ahead of time. One of our favourite things is seeking out artisanal wrapping paper – it makes the gifts themselves double as décor.
However you choose to decorate this season, we hope it's filled with family, friends, and festivity. And tasty holiday treats. Those never hurt, either.
RECENT POSTS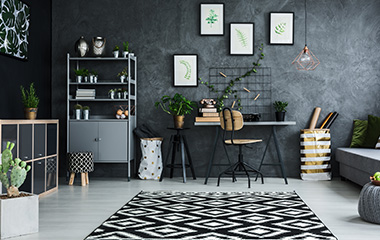 The Scandinavian trend that's sweeping the design world.
Grey provides neutral, monochromatic appeal, but without the starkness that goes along with say, black or white.
READ MORE